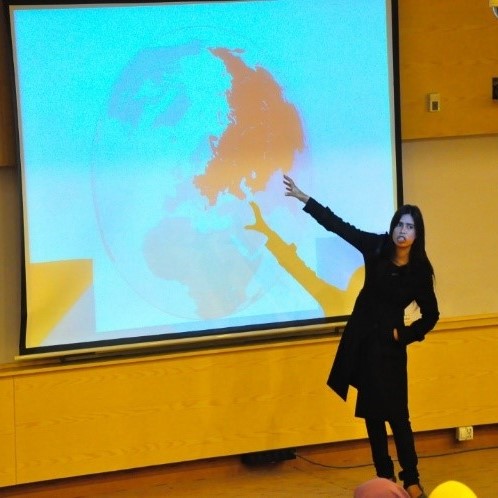 KIRAN
Trainner, Smile Pakistan
Kiran is an orthodox trainer in a world of conformity. She relies on instilling confidence in his audience to fight against all odds. She focuses on making a strong connection and a bond of trust with her audience, and aspires for them to become the remarkable entity they are destined to be.
Have you ever been deceived by your delusion of pre-knowledge? As you hold on cheerfully to that piece of paper which you believe holds the key to your destiny; you arrogantly indulge in reveries of what the future holds for you, all the material luxuries of the world. And you step outside the realm of your schools and colleges, holding onto that piece of paper with aspiration than mountains until you enter into a ruthless sea of sharks waiting to pull you down, to devour you, to tell you are not good enough. They work to elevate you, just enough to pull you down.
Kiran believes that learning never stops and the delusion of security with a credential is what needs to be changed. She has been fighting his way through the education system, proving the statement wrong every time. She believes in the untapped immense potential in his audience and wish for them to explore and exploit it.
Kiran`s strong association and love for Sufism, her quest for realism and together with her keen interest in research makes her unique. She will question your strongest of beliefs, she will question  the dearest of values, she will take them, dissect them one by one and present their ones that each one of us so strongly advocate while believing to the contrary.
In her latest quest for knowledge Kiran has entered the world of Consultancy and Training. She believes that Nation can only progress with a strong involvement, and dedication of its youth.
Expertise:
Career building and interview techniques
Youth Empowerment and leadership
Presentation skills
Public Speaking and Communication skills
Human behavior and psychology
Self-realization
Creativity & Problem solving techniques
Stress Management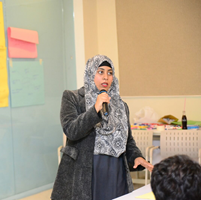 SANA JAFFERY
Trainner, Smile Pakistan
I have been serving as a visiting lecturer in 5 different universities. I am a TESOL certified trainer for English language teaching (ELT) and leadership and management skills. Apart from the university curriculum, the focus of my teaching has always been to instill good communication skills in students. The main purpose behind emphasizing on communication skills is that the students can convey their "learned" knowledge to others very effectively if they have command over their communicative competence. In ELT trainings, my main objective is to enhance English teaching practices of teachers, specifically of schools. I focus on the teaching pedagogies that, along with better communication, instill sound language usage in teachers and students.
I am also a certified practitioner of 4th dimensional powers-the mind powers that help in creative visualization and achievement of short-term and long-term goals. I utilize the knowledge of the 4th dimension in enhancing the communication skills and boosting up the confidence of students. As in my belief, the mind creates what we aspire for, and an effective use of mind by an individual helps one achieve the target that one has set.
Mind, when used for gaining communicative competence, does wonders in one's life. It makes a person bring his hidden abilities to the fore front and conquer the world with his good inter-personal communication skills. Moreover, it makes one open to any challenge that might come along the way, and eventually bring out the stronger version of a person.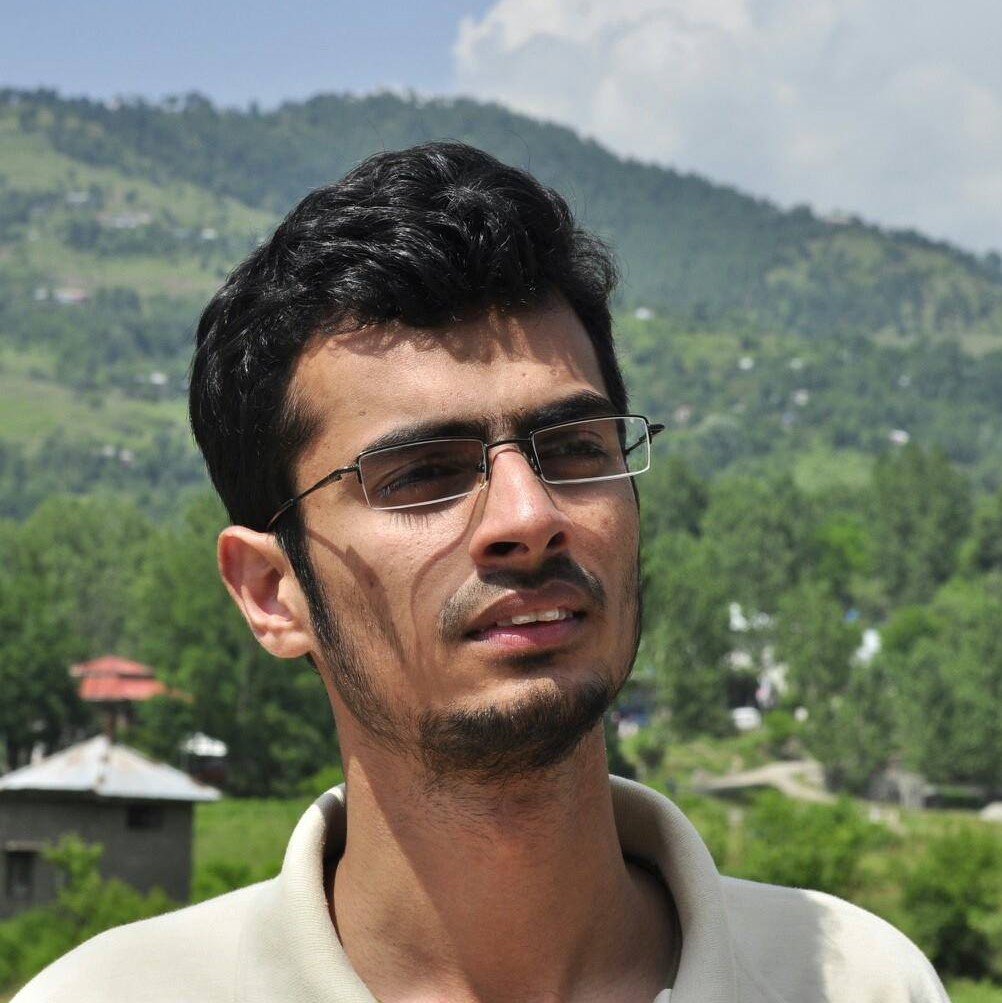 ABDUR REHMAN
Trainner, Smile Pakistan
Abdur Rehamn is an Aerospace Engineer. He has vast work experience of volunteer youth networks.